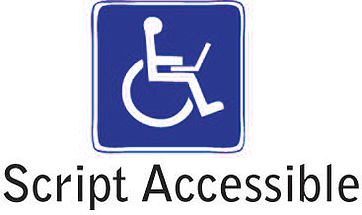 A message from Script Accessible founder Hammad Zaidi
EMBRACE ABILITY.
These two simple words are our bedrock. The development process of creating "Script Accessible" started forty-eight years ago, when a head injury turned my healthy six-month-old body into one that would someday house a writer that types with one usable hand. Since then, I've spent my entire life embracing my abilities, rather than my inabilities. It's that passion that I created the "Script Accessible" screenwriting contest. My mission is to encourage writers with disabilities to make their voice heard and to inspire all writers to create more stories with disabled characters.
"The globe is our community and we strive to inspire every inch of it".