IN THE BEGINNING…
A long time ago (1975) in a galaxy far away (Overland Park, Kansas) Hammad Zaidi and his sister Mona watched a documentary on harp seals being clubbed. All of the seals documented perished, except for one, which they called "The Lonely Seal." The image stuck with Hammad so, that he named this company "Lonely Seal."
WHO WE ARE
Lonely Seal Releasing (LSR) is a full-service international distribution company. We attend major film and television sales markets throughout the globe, which creates maximum exposure and multiple revenue streams for the product we represent. We have distributed several award-winning feature films, documentaries, and television series since 2005, and we also develop and produce our own product.
OUR BEDROCK
Quality. Vision. Ethics. Those three words encompass everything we are.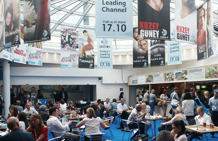 HAMMAD ZAIDI, CEO
Hammad Zaidi is a member of the Producers Guild of America (PGA) and the Writers Guid off America (WGA). Zaidi founded Lonely Seal Releasing, a international film and television distribution and production company based in Redondo Beach, California.
Hammad has written and produced award-winning feature films and documentaries, a children's educational series, and concert DVD's.
Hammad is currently in pre-production on "Pet Divorce Court," a TV series he created where animal-loving judges rule on pet custody cases.
Hammad has been a jury member, advisory board member, panelist and screener at several film festivals including Sundance, SXSW, and Flickerfest in Sydney. He has also been an adjunct professor or guest lecturer at UCLA, USC, Chapman, Vanderbilt, and San Diego State, among others.
Hammad's also a partner at Spark Screens. Founded 2008, Spark Screens' mission is to build products at the intersection of the technology and media industries.
Zaidi has also been deeply involved in nationwide charitable efforts. These include writing, directing and producing "Champions of Hope," a September 11th related, White House endorsed Public Service Announcement that was paid by Verizon and Disney and distributed by Regal Cinemas on over 5,000 theatrical screens on the one-year anniversary of 9/11. Hammad also created "Ogre Achiever," a Shrek-based national billboard campaign and he created "Script Accessible," a screenwriting contest for writers with disabilities and non-disabled writers who wrote about disabled lead characters. Script Accessible was housed at the Slamdance Screenwriting contest in 2009 and 2010, and the awards were presented in conjunction with the Writers Guild of America-West.
Hammad Zaidi received his Masters of Fine Arts from the UCLA School of Film and Television Producers Program. He is a proud member of METal International, The Bruin Entertainment Network (BEN), as well as the collegiate honors societies Phi Theta Kappa and Alpha Epsilon Rho.
Hammad Zaidi LinkedIn Page
Hammad Zaidi IMDB Page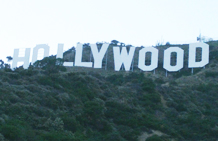 MARKETS ATTENDED
Marché du Film – Cannes, France
MIPCOM – Cannes, France
MIPTV – Cannes, France
European Film Market – Berlin, Germany
FILMART – Hong Kong, China
TIFFCOM – Tokyo, Japan
American Film Market – Santa Monica, CA
FILM FESTIVALS ATTENDED
Cannes International Film Festival
Berlin International Film Festival
Toronto International Film Festival
Sundance Film Festival
Slamdance Film Festival
SXSW
Tokyo International Film Festival
Hong Kong International Film Festival
OUTREACH
Hammad Zaidi actively contributes to the entertainment community:
GOING BIONIC is a column that is dedicated to helping independent filmmakers navigate their careers through the treacherous waters of distribution. Zaidi has written 300+ "Going Bionic" articles, most of which appeared on Film Threat between May 18, 2010 and March 9, 2015. Current articles are on www.Goingbionic.com
SCRIPT ACCESSIBLE, is screenwriting contest for disabled screenwriters or film characters. Zaidi himself is a physically-challenged filmmaker who has embraced and overcome all of life's obstacles with relentless positivity. You can read more about Script accessible here at variety.com
CONSULTING
Lonely Seal Releasing provides consulting services for feature films, television, documentaries, web series and other media. For further information, please contact consulting@Lonelyseal.com.